you aSKED. we listened.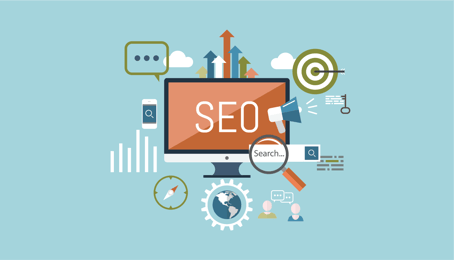 Are you paying $1,000-$2,000 or more per month for digital ads and search engine optimization (SEO) without really knowing if those marketing tactics are working? Whether it's because the analytics and insights aren't being reported or explained clearly to you, or you simply aren't receiving the results you want, SEO is a waste of money without an understanding of the insights and return on investment it delivers. The bottom line? You're being auto-billed for a service every month and you don't know what you're getting.
In the digital age, the vast majority of purchasing decisions – both large and small – begin with online research conducted through a search engine. And if 75 percent of people never scroll past the first page of search results, there's a good chance they'll never find your website without strong SEO (or a sizable investment in pay-per-click search ads). Needless to say, if your website is buried on the second, third, or forty seventh page of Google, your brand isn't getting the traffic or visibility it deserves. That's where SEO comes in. By carefully optimizing your website's content, links, design, and usability, you can climb the search engine rankings, increase the quality and quantity of organic traffic to your website, and boost brand awareness.
Let's do this the right way. We'll conduct a free, preliminary evaluation of your website's SEO to determine what's going right, what's going wrong, and what kind of improvements could be made to make your site more search engine and user-friendly.
In your free report, you will learn:
Which keywords your site is ranking highest for

If issues such as broken links are hurting your search ranking

Your website's authority score

And more!
Request your free, exploratory evaluation to get started!